A house's locks play a significant role in determining the level and extent of a house's security. Working with the right residential locksmiths can evaluate whether rekeying your house's locks is a good idea. Convenience isn't the only reason to rekey your locks instead of completely replacing them. Rekeying is a more cost-effective choice when it comes to updating your home's locks and, more often than not, is the choice most homeowners prefer. Rekeying of locks is a process that involves changing the pins inside an existing lock to enhance security. Here are three key reasons why rekeying your house or commercial property's locks is a good idea.
Moving Into a New Home
If you've moved homes and are now settling into your new residence, you should consider rekeying your house. Many new houses come with either old locks or pre-installed new locks. Regardless of how old or new the locks are, the risk of someone else having access to your doors still exists.
Therefore, it's always better to be safe than sorry and choose rekeying services by a dependable residential locksmith in Winnipeg who can improve your house's overall security by ensuring any old keys to your home can longer unlock the locks.
Instantly Fixing a Security Breach
Not every security breach or break-in is preventable. However, every event like this is an opportunity to learn and grow. If you've recently experienced a security breach at your home or commercial property, you should consider rekeying your property's locks on top of adding potential door security hardware to prevent future break-in attempts.
Rekeying is a lot quicker and more convenient than a lock replacement. Therefore, it allows you to instantly fix a breach or combat a security threat without any further delay.
Cost Efficiency
A lock replacement is ultimately more costly for homeowners. With inflation on the rise and most salaries staying the same, new and existing homeowners should know their options when it comes to spending money on their property. Thanks to professional rekeying services offered by residential locksmiths, it's become easier to save hardware costs by rekeying an existing lock. This is one of the most efficient ways to boost your house's security without compromising its overall safety and staying within budget.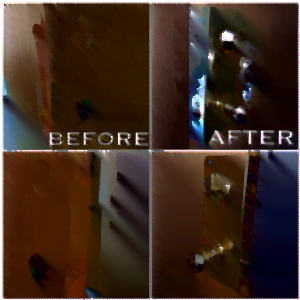 Winnipeg residents can now get high-quality rekeying services by choosing the residential locksmith services offered by our experts at Lockmish Locksmith Services.
We specialize in automotive, residential, and commercial locksmith in Winnipeg, facilitating you with a wide range of reliable services, including Security System Installation, Electric Strike Installation in Winnipeg, key duplication service Winnipeg, and so much more.
Whether you need your car keys replaced or a house's lock rekeyed, our 24-hour locksmith in Winnipeg have got you covered. Contact us to learn more today!