A person misplaces up to nine items each day on average. According to a poll, people spend at least fifteen minutes every day searching for items like remotes, cellphones, wallets, and paperwork.
What happens if you lose your car keys during an emergency? You don't have a lot of time to spend searching for it or waiting for a cab. In cases like these, you turn to your spare car key.
If you haven't yet gotten your spare car key made, now's a good time to call an automotive locksmith service in Winnipeg. Here's why.
Enhanced Convenience  
Having a spare car key means you can save time and meet your important appointments without delay. Whether you've lost or forgotten your key or been locked out of your vehicle, you can simply use your spare key to access your car.
Even if you don't have the spare key with you at the moment, you can go fetch it or have it delivered ASAP instead of waiting for a towing service.
Easier for Multiple Drivers
Having a spare car key is also helpful if you frequently share your car with another driver. Relying on just one set of keys can be a little challenging. You never know when you need to use your car, and if the key set is with another person, you may not be able to use it.
On the other hand, having your own key can prevent such outcomes. You won't have to depend on someone else to pass the key to you, and vice versa. Moreover, the additional set of keys also comes useful if one of you loses or misplaces their key.
Easy Car Key Duplication
Car keys are prone to wear and tear. They may get damaged and stop working, depriving you of your car's access. Having a spare key not only enables you to use your car but also makes the car key duplication process easier.
Car key duplication is much smoother when there's a reference key available. You can use your spare key to get another copy made, ensuring you have a backup. Let's suppose your original key breaks into two. If you have a spare available, you can continue using it and get it duplicated.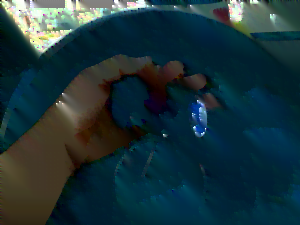 Lockmish Locksmith Services provides leading automotive locksmith in Winnipeg. We specialise in car key spares, duplication, and programming, helping vehicle owners access their cars.
We also offer residential and commercial locksmith in Winnipeg. Contact us today to learn more about key duplication service in Winnipeg.