Access control systems are amongst the most important tools business owners can use to revamp building security. They're essential for creating a safe working environment and monitoring and protecting your assets.
Haven't gotten one installed at your business premises yet? Here's why you should get in touch with a professional locksmith service in Winnipeg for control systems installation.
You Don't Need Traditional Keys Anymore
Using traditional keys for your commercial space is no longer the most viable option. This is especially true if you have a large building or area, as you'll require way more locks and individual keys for each space. Needless to say, things can get confusing really quickly.
With an access control system, you can save time and ease the accessibility of your office spaces. Instead of having a staff member carry around a bulky set of keys, you can use the advanced door locks to facilitate entry into your premises. This simplifies the management process and enhances the overall security of your office.
Only Authorised Individuals Can Enter
Access control systems require specific credentials. This means you can control who enters your premises and provide exclusive access to certain areas to specific employees.
For instance, employees may need a badge with specific credentials to access the board room. On the other hand, the cafeteria and other communal spaces may be accessible by all employees. Using an access control system also ensures no unauthorised individuals enter your building unless they're allowed inside.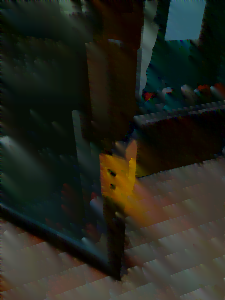 Employees Can Work at Different Times
A company has several departments and teams, and not all of them work at the same time. For instance, you may have a night shift for your department who work when most of the employees at your workplace have already left.
Having an access control system in place ensures they don't have to wait for someone to unlock the door at odd hours. You can implement flexible timings at the workplace and keep track of employees entering and exiting the premises.
Lockmish Locksmith Services provides leading commercial locksmith in Winnipeg, helping business owners make their premises more secure. Contact us today to learn more about our electric strike and key duplication service in Winnipeg.
We are 24 hour locksmith in Winnipeg and we offer residential and automotive locksmith in Winnipeg.