Owning a car of your own is the dream! It's exciting too. When we have our cars, we start depending on them for daily commutes and activities. But have you ever wondered what you would do if you lost or damaged your keys? Until you have a new set of keys in your hand, your car will be pretty much useless.
Lockmish Locksmith Service offers automotive locksmith services, but our car key replacement in Winnipeg is one of our most popular services. But how does this service help? Well, for one, it's important when you lose your car keys, but it has many other benefits!
For Emergencies
Did you know 60% of people are late most of the time due to lost items (including car keys)? It may not be a big deal on normal days, but what about emergencies? You can lose the keys, or they can wear down over time, have technical issues, or sustain physical damage. Emergencies are called just that because they're unpredictable. You don't want to be stuck in a preventable situation just because of your car keys.
Minimize Costs
Sometimes emergency services can cost a lot more. It's better to have car keys before an emergency arises rather than wait to need them when it may be way more expensive. Car key replacement services minimize costs and save you valuable time during pressing situations.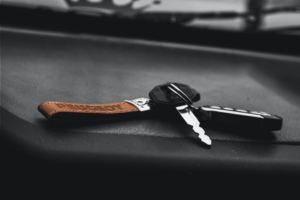 More Convenient
If you lost your keys, you wouldn't have to tow your car to a dealership to get a new set of keys or wait for it to be shipped. You can have it in a few hours in your hands by just making a phone call to car key replacement services.
Saves Time
Lost your car keys or can't find them to be out the door in time for work? No problem! Just your spare car keys instead. In addition, if you've had a problem away from home, you can also get emergency automotive locksmith services. They offer quick solutions without wasting any time.
Expert Services
When you hire an expert for anything, you can rest assured that your work will be done correctly and as you want. When you use professional car key replacement services, an expert locksmith that has gone through rigorous training and passed an exam is making your new car keys. Automotive locksmiths have the experience to make high-quality keys. They'll ensure that the key works correctly with the vehicle ignition system.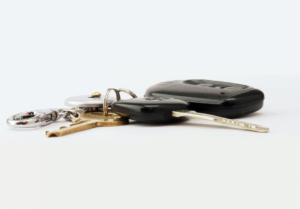 Need Car Key Replacement In Winnipeg? Lockmish Locksmith Services Can Help!
Whether you use your car occasionally or use it for daily commutes, it's a good idea to have a spare key. After all, you never know what might happen! Lockmish Locksmith Services offers car key programming in Winnipeg. Our automotive locksmith services also cater to emergency lockouts, etc. Get Wifi keypad deadbolt, electric strikes, car key programming, or Locksmith in Winnipeg at amazing prices. Get in touch with us today, and let's see what we can do for you!