Locks are something people don't often think about while moving. Usually, we don't have to worry about whether our locks work because it becomes obvious quickly, but what about when we move into a new home? All new commercial or residential property owners will need to rekey or change their locks. Lockmish Locksmith Services, a residential locksmith service in Winnipeg, explains why it's important to rekey or change your locks.
You Lost Your Keys
A move can be a stressful time for everyone involved. In fact, 38% of people would go as far as to say it's more difficult than parting with a significant other. Many people are going in and out, especially if you pick professional movers to do it for you. If you lost your keys or only lost them for a while and found them later, changing your locks or rekeying them will be a great idea. If you rekey your lock, you won't have to worry about who may have temporarily taken your key or may have a copy of them. Rekeying will increase security.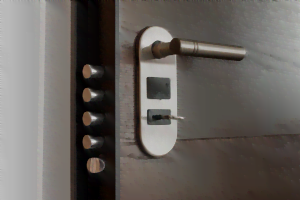 You Don't Know Who Had It Before
Around four million Canadians have moved in the past 12 months. You don't know how many people lived in your house before you or if the previous owners you may have interacted with still have the keys. That's why it's important to take the safe route and change or rekey the lock. Securing a property should be one of your main considerations while moving into it. Once you know you're only the one with access to your property, you'll feel safe whether it's day or night.
Problems With the Lock
Even if a lock is virtually okay from the outside, there are occasions when you may need to replace it. Keys and locks may be made of sturdy materials like metal, but that doesn't mean they don't take damage. If your lock doesn't operate as you want it to, or the key keeps getting stuck, it may be time to change or rekey the lock. This can prevent headaches like potential lockouts and needing 24-hour locksmith service because you came home late from work and now the lock doesn't open.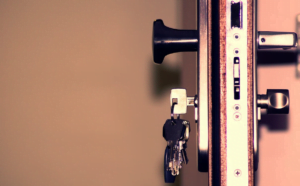 The Locks Are Old
Not everyone wants to move into a modern villa. Some choose traditional houses as well. While the antique charm of these houses is great, the antique locks they usually come with aren't the most secure. While preserving the look of the home is important, focusing on security is far more necessary. Replace your old locks with more secure modern locks. You can always have a locksmith take a look to see if it can be rekeyed if you're adamant about keeping the house as it is.
Looking to Change or Rekey Your Locks? Lockmish Locksmith Services Can Help!
Even if you move into the safest area in the country, it's better to rekey or change your locks when you move in. Lockmish Locksmith Services is the leading residential locksmith in Winnipeg that can rekey or change your lock for you. Our residential locksmith services also cater to emergency lockouts, etc. Get Wi-Fi deadbolts, electric strikes, car key programming in Winnipeg, or key duplication in Winnipeg at amazing prices. Get in touch with us today, and let's see what we can do for you!