The front door is often an overlooked feature in favour of the rest of the house that draws the eye. But did you know that most home break-ins happen from the front door? Fortunately, there are ways to equip the door to prevent this.
Lockmish Locksmith Services, the leading locksmith in Winnipeg, secures your front door with the latest security systems. We want our clients to always feel secure in their property. Here are some security tips that will help that!
Invest in The Right Lock
The front door lock is the first deterrent to burglars looking to break in. To prevent break-ins, you need to start by installing the right lock. There are many you can pick from:
A deadbolt is the most common type of lock you'll find in apartments and houses because of its ability to withstand up to 10 strikes from a 75 pound-force.
An electric deadbolt provides additional security through a touchscreen that opens only through the fingerprints of people in the system or through a keypad which requires a code.
A multi-point lock system secures a door at multiple points using the mortise lock mechanism.
Use Front Door Hinges On The Inside
Hinge is a necessary part of the door and makes a substantial difference in home safety. Burglars typically try to destroy doors that swing out because the hinge pins are exposed on the outside. Install your hinges on the inside or secure the door with unmoveable hinges. Using setscrew and studs to add security, you can take it up a notch.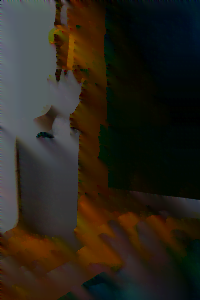 Reinforce the Frame of The Front Door
You can't take your home security lightly, even if the front door is made of the sturdiest material you could find. Secure it further with a durable frame. There have been comments on security forums that thieves broke in by prying the door frame. Install several screws along the front door frame to secure it properly.
Install Additional Security Measures
A good way to enhance door security is to see who's at the door before you open it. Around 34% of burglars enter from the front, yet it's the back or sides of the house where most people install security cameras. So install cameras at the front door that send a live feed to your phone or computer.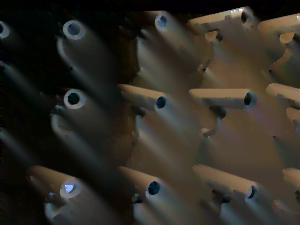 Install The Latest Security System Available At Lockmish Locksmith Services
Lockmish Locksmith Services is the leading residential locksmith in Winnipeg that can rekey or change your lock for you. Our residential locksmith services cater to emergency lockouts rekeying and changing locks, etc. We also have an online store where you can pick the latest security system to install on your front door and amp up the security.
Get Wifi keypad deadbolt , electric strikes, car key programming in Winnipeg at amazing prices. Get in touch with us today, and let's see what we can do for you!