Home security can be a major concern in various neighborhoods. As reports of crime have gone up around the country, you can't always be too safe. Unfortunately, many residential properties have various vulnerabilities that burglars and other intruders tend to exploit. Here's how you can make your home safer:
Set Up a Smart Lock
One of the best solutions for home security is setting up a smart lock. Wi-Fi keypad deadbolts are becoming increasingly popular as well as accessible. They come with a locking mechanism that works with your Wi-Fi, requiring you to enter your PIN for the door to be unlocked. If you're forgetful or tend to worry whether you left the door locked or not, you can remotely lock the door using your phone if you have admin rights to the lock.
You can set up a complicated login PIN to prevent people from getting inside. They're constructed of fairly strong materials, so you're covered there, but many people work with professional locksmiths to add other elements like stronger latches.
Lock Rekeying
If you have any reason to believe that someone else might have access to your keys or you've lost a few keys to your home and worry that anyone could use them, it's recommended that you get your locks rekeyed. Rather than install a new lock altogether, the existing locks are adjusted with a different locking mechanism so that they won't work with older keys.
If anyone else has the older key, it will be useless for them in this scenario. Make sure that you cover all the doors that use a similar locking mechanism to leave no spot vulnerable.
Lock Replacement
In many cases, you might have to get the lock replaced altogether. It's common for people to have very old locks in their homes which might not be as reliable as modern options. Not only are you more susceptible to break-ins, but you also run the risk of your key getting stuck and many other problems that can be fairly annoying during emergencies.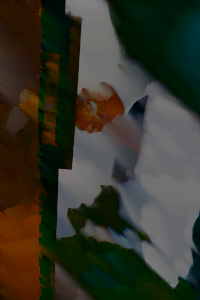 If you've got a lock that's past its shelf life, have a residential locksmith service come in and replace it for you. The process generally doesn't take long, and an expert can ensure that you've got a reliable option to keep your home secure.
It's always recommended to regularly assess and upgrade your home's security to protect your loved ones and your valuables. Whether you need solutions for home or commercial security such as a Wifi keypad deadbolt, electric strike, car key programming, or car key replacement in Winnipeg, get the services of experts.
Lockmish Locksmith Services is a 24 hour locksmith in Winnipeg, providing tools as well as mobile services for people that require us to come in to help them out. Helping you improve your security is our goal. Contact us right away.