When many start a business, they tend to take everything simultaneously. We understand the desire to open your doors and start earning, but there are so many details to remember before that. Missing some wouldn't be surprising. However, there are details that you can't miss at all – like security. If anything goes wrong with your security, it can lead to unpleasant consequences. Maybe not today or even a week from now, but someday in the future, you might regret doing your due diligence.
Lockmish Locksmith Services, a 24-hour locksmith in Winnipeg, has years of experience with commercial locksmithing to assist in all capacities. We've taken all our knowledge and experience to create a comprehensive guide that will be useful for all business users – new and old.
What Are Commercial Locks?
Commercial locks are mechanical and electronic locks that are classified specifically to be used for commercial properties. They're ideal for offices, industrial facilities, commercial real estate, retail stores, etc. Compared to residential locks, commercial locks need to be able to handle different demands. They need to be durable, convenient, and secure. The Builders Home Manufacturers Association (BHMA) is a trade association that enforces performance standards for locks in commercial properties.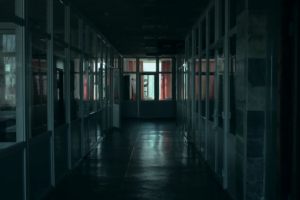 Key Factors In Picking Commercial Locks
You can't just pick any other lock for your building. There are some factors to consider before choosing a lock to ensure that all access points are secure.
The Size Of The Building
The size of the building plays a key role in what type of locks and how many you'll need. A regular door will lock with a regular pin tumbler lock and requires a mechanical key. That's fine if you have a small retail store, but anything larger or a business with expensive inventory will need something stronger. If you have an apartment building with multiple residents, they will all need access to enter and leave the building as they want. The building will require a system that can give all residents independence while preventing access to specific areas.
Fire and Safety Compliance
Locks shouldn't only keep intruders out; they need to open quickly for those with access, especially during emergencies. The provisions of the Accessibility for Ontarians with Disabilities Act (AODA) state that entrances and exits should offer swift evacuation for everyone, including people with disabilities. Buildings must comply with the AODA standards by 2025, including installing the correct locks. The requirements include auditory, visual, and sensory assistance at all exits. All signage, fire safety, and evacuation planning must be inclusive. This means that all differently-abled employees must understand how to evacuate during an emergency, including correctly operating the locks.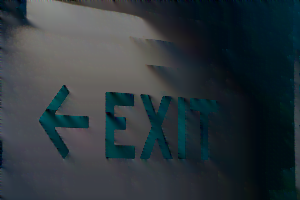 Internal Security Requirements
The main purpose of installing durable commercial locks is to secure all access points. It's equally as important to ensure it remains that way. The main entrance and exit are the first lines of defence, but there are often other areas that the public and some employees should be getting into. There are many areas out of bounds for everyone except for the higher-ups or those with authorization. For such buildings and internal security requirements, electronic locks, RFID card digital locks, or card key locks are necessary. The higher management can distribute access keys or cards to authorized dissidents.
Convenience & Durability
Commercial locks need to be durable yet convenient to use. Some locks provide both, such as PIN digital locks, RFID card locks, etc. These locks can be accessed in various ways depending on the user's convenience, have automatic lock systems, those with PIN locks often have an alarm system that rings after someone fails a few tries to open the lock, and more.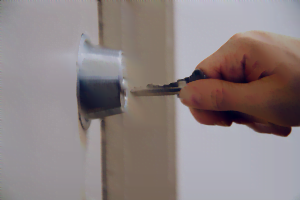 Commercial Grades
The most suitable factor in picking a commercial lock will be to look at "Commercial Grades." A grading system is given to help you choose the right lock. A grade showcases a lock's strength, security, durability, etc. It's a shortcut to get all information on the lock and what it can do for you. Locks get their grades when manufacturers open them up and apply force on all of them. How the lock reacts to the force will get its grades.
Locks are graded in descending order as their sustainability decreases. Locks with Grade 1 can withstand a million cycles – a feature crucial to look for in a lock if you need one for commercial purposes. While people open or close home locks twice or thrice a day, a commercial lock typically opens and closes dozens of times. Different people will use it, and not all will do it carefully.
Then we have the locks classified as Grade 2 and can be used for residential and commercial purposes, like the Bowley Grade 2 lock. They are sturdy but don't offer the durability of a Grade 1 lock. Business owners looking for mid-level protection and less foot traffic can make do with a Grade 2 commercial lock. Grade 3 locks are used in residential properties. They're not as secure, so installing them on commercial properties will be a bad idea.
Check Out: Commercial Lever & Knob Locks
Types Of Commercial Locks
Certain locks work better in a commercial setting than a residential one; let's take a look at some:
Cylindrical Lever Locks
Cylindrical lever locks are common in commercial properties because they are manufactured to handle increased usage. This is why building owners should consider using them on doors with high traffic volume. A cylindrical lever lock uses both a push button and a key. The push button is on the interior and has a keyed end. The keyed end of the lock determines who accesses the building from the outside. It typically. has a latch, a chassis, cylinders, levers (inside and outside), and a rose (also inside and outside).
It's one of the most popular locks globally and has many perks, which is why the cylindrical lock market has had a growth rate of 5.5%. It's relatively quick to install, and our locksmiths in Winnipeg can get it done urgently too. It needs two holes drilled into the door – one for the lock chassis and the other for the strike edge to attach the latch bolt. Although you can install this on your own if you have the right tools, hiring professionals is recommended to ensure it's done right and there's no damage to the door during the drilling.
Check Out: 1″ Rim Cylinder/Cam Lock

Mortise Locks
Mortise locks are reliable and strong, making them the desirable choice for commercial properties. They can withstand constant use throughout the day, making them the preferred choice aside from their strength. It has several key components like a strike plate, the lock cylinder, the body, the handle, a through spindle, faceplates, and hard collars. The lock has bolts that are sized specifically to increase its durability. They also have a higher cycle count than normal because of their design. Because of its many benefits and sturdiness, it's mostly used as an exterior door lock. The deadbolt inside the lock's body makes it hard to breach without a key. Moreover, its build also makes the door resistant to forced entry. The mortise lock is so popular that in 2022 the market share for this lock crossed USD 1771 million globally.
Check Out: 1″ Mortise Lock
Electronic and Smart Locks
While cylindrical and mortise locks are still common, many commercial property owners choose to install electronic and smart locks. It's an advanced locking technology with a wide range of features to keep the building secure. The smart lock business is anticipated to grow at a CAGR of 19.5% till 2030. They're convenient, flexible, and perfect for use in buildings with high foot traffic. They are further categorized into electromagnetic door locks, keyless door locks, and keypad door locks.
The main differentiator they have from mechanical locks is that it doesn't require a key. Instead, all those with access to the locks are issued pin codes, swipe cards, or mobile credentials. These locks can also work in conjunction with separate card readers making them excellent for businesses that are scaling their physical location but don't want to overhaul the complete system. In addition, it offers a greater range of choices and access methods. Since there are many choices, businesses can find what they need easily.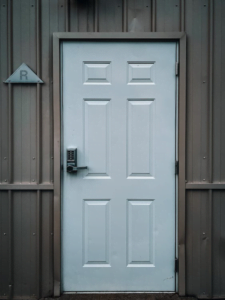 Panic Bars
Commercial settings also have panic bars that increase the access in exiting from a door. The system varies from a traditional commercial lock because it's a keyless entry. It doesn't have any rotatory or cylindrical action. Emergency exit doors must be equipped with panic hardware, and the current codes state that they should be mounted 34 to 48 inches above the floor. There are more requirements for panic hardware, like panic bars on doors other than emergency/exit doors. A panic bar shouldn't require exertion when opening the door. In some places, it's also called a crash bar and is operated through bars or handles. Once pressed, the mechanism will cause the latch to retract and prevent the door from closing. The mechanism makes the evacuation easier and offers a strategic exit during emergencies. Always have professionals like our locksmiths in Winnipeg add a panic bar to ensure it complies with the codes.
Electric Strike Locks
Electric strike locks are electronic door locks that combine a panic bar and a keypad door lock. It helps provide access from the inside and the outside of the building. Visibly, it doesn't look much different than other commercial door locks. It mainly differs in the way it operates. The lock replaces the traditional strike plate with an electric strike plate. The plate will have a circuit that engages whenever there is a break in the connection. If you used the wrong code, the door would remain locked like any other one with a keypad lock. They're divided into two types:
Fail secure locks: The electric strike lock applies a current which will close the circuit and open the door.
Fail-safe locks: When the circuit is closed, it will remain that way even after power is fed to the lock.
The type of electric strike lock to pick depends on the type of emergency plan, so the lock doesn't impede it, the building layout, and the total number of people the building has on average.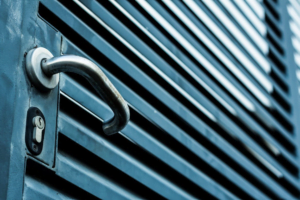 Deadbolts
Deadbolts can resist battering and physical attacks. They're different from average locks that can be opened by turning a key without a spring. It's not possible to use a hand tool or a knife to pick this lock. There are various types of deadlocks:
Single deadbolt lock
Double deadbolt lock
Single-cylinder deadbolt lock
C-deadbolt lock
The first three have a thumb turn and can be locked using a key. For small retail businesses, a deadbolt is usually enough.
Looking For Commercial Locksmiths In Winnipeg?
Choosing the right commercial lock is important to ensure the long-term security of the property. Regardless of your business type, you need to figure out what works best and invest right. But it doesn't end with just choosing the right lock and requires proper installation. If you're looking for commercial locksmiths in Winnipeg, check out Lockmish Locksmith Services. We are residential, commercial, and automotive locksmiths and offer services like rekeying locks, car key programming, electric strike, or key duplication in Winnipeg. You can also check out the online store for the best lock products for your doors. No matter your business type, we'll provide and install locks that keep it safe and secure exactly as you want. Get in touch with us and hire 24-hour locksmiths in Winnipeg for our many services!