Airbnb is becoming more popular in Canada, especially in the major metropolitan areas. It provides property owners with a great opportunity to make money, but many people are afraid that their properties might become vulnerable to break-ins. Residential locksmiths in Winnipeg suggest the following options to ensure that their Airbnb properties is secure:
Airbnb Lockbox
Airbnb has gotten so popular that there are dedicated tools to help people rent out properties with the service. The most common option is an Airbnb lockbox. As the name suggests, it's a secure, strong box that people can use to keep rental keys. Many Airbnb guests prefer self-check-ins, and an Airbnb lockbox allows you to leave rental keys in the box.
Guests can access the lockbox using the password, which you can input using the buttons available on the box. It's a great tool to provide convenience while avoiding leaving keys under the doormat.
Get New Locks
Whether you've recently listed your property as an Airbnb or have rented it out a few times already, it's recommended that you get your locks replaced. Most homeowners don't consider changing their locks until they've had a break-in. According to some estimates, there are more crimes in those areas that have properties available for rent on Airbnb.
Don't wait on a shady visitors to give you the creeps or any break-ins nearby to get your locks changed. But if either of those has happened, it's high time you did so.
Invest in a WiFi Keypad Deadbolt System
What's better than securing your home with a key? AWi-Fi keypad deadbolt system. Instead of using a key, it relies on input using the attached keypad. It's a great way of securing your home, especially as you rent out the property. If you've got Airbnb guests coming over, you can set up a temporary key for them while they're staying there.
Once they have left, you can change the password. This way, you don't have to give them any keys which they might be able to forge and duplicate.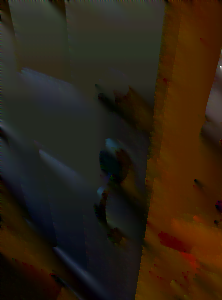 With the right tools and installations, you can ensure your property is ready for hosting guests with Airbnb. Get in touch with us at Lockmish Locksmith Winnipeg Services for a variety of services. You can use our Wifi keypad deadbolt, car key programming, key duplication service or electric strike in Winnipeg.
We provide a 24-Hour locksmith service in Winnipeg, including mobile services that will be at your location as long as you're in coverage areas.