Ensuring security for your business should be your top priority. After all, the business facility contains sensitive information, important data, documents and whatnot.
In that vein, you should hire the right and reliable locksmith for your business. This post serves as a Winnipeg locksmith hiring guide to help you find the best locksmith in town. You can directly consult our emergency locksmith for your needs.
Winnipeg Locksmith Hiring Guide For Business Owners
With the influx of unqualified and phony locksmiths, businesses can be at risk of scams. It's important to pick a reliable service provider. Here's how you can do that:
Be Clear About Your Needs
Decide what type of services you want before contacting a service provider. This will help you narrow down your search to only those who can perform those services. For instance, you may be looking for electronic or mechanical locks for your business facility. If some locks have been damaged, you want to repair them quickly.
Communicate your needs when you reach out to the service provider.
Check Their Certificates and Licenses
A professional locksmith service provider will have a valid license to operate in Winnipeg. Remember to always request them to provide their certificate or license before hiring them. This will assure that you have picked the right service provider and gives you peace of mind. Besides, a certified locksmith can handle any issue with ease.
Check Referrals
In emergency situations, such as getting locked out of your house, you need emergency locksmith services. You can get a referral from someone you trust, such as your colleagues. Ask them about a locksmith they hired or visit their website for online reviews before deciding.
Getting referrals also helps you avoid being scammed by unqualified locksmiths. When you do need emergency locksmith services, you won't have enough time to do your research, ask for referrals and compare them. Instead, take a proactive approach and pick a go-to locksmith in advance. You can also reach out to them to confirm if they offer emergency locksmith services as well as other details like their charges, timings, etc.
Product Warranty
Locksmiths fix your damaged locks and provide security products. These products need a warranty, so you should choose a locksmith who guarantees top-notch product quality and a warranty. If they provide a guarantee for the new locks and keys, it means they're a reliable service provider.
Awards and Rating
It also helps to check whether they have a sound rating or have earned any awards for their services. The BBB ratings assure that the business delivers what it promises.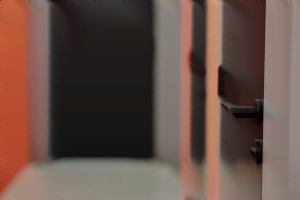 Lockmish Locksmith Services has earned a business excellence award and has been rated one of Winnipeg's three best locksmith services providers.
Explore our locksmith in Winnipeg or get in touch today to schedule an appointment.