When you need a locksmith in Winnipeg, choosing a trustworthy and reliable professional is essential. After all, you're entrusting them with the security of your home, business, or vehicle. Unfortunately, not all locksmiths are created equal, and choosing the wrong one can result in shoddy quality, inflated prices, or even outright fraud.
In this blog, we'll provide tips on choosing an honest locksmith in Winnipeg.
Check Credentials
The first step in choosing the right locksmith is to check their credentials. In Manitoba, locksmiths are required to be licensed by the province. You can verify a locksmith's license by contacting the Manitoba Consumer Protection Office.
Moreover, you can ask for the locksmith's business license, insurance, and certifications from industry organizations. These documents will help you verify that the locksmith is qualified to perform the necessary work and has adequate insurance to protect against damages or losses.
Ask for Referrals
Asking your friends, family, or co-workers for referrals is one of the best ways to find a trustable locksmith. Word-of-mouth recommendations are often the most reliable, as they come from people you trust. You can also check reviews online.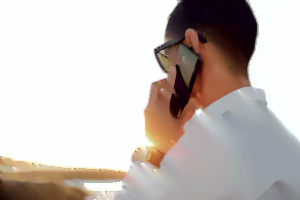 Get a Written Estimate
To choose the right locksmith, ask for a written estimate for the work you need. The estimate should include all charges, including service fees, labour, and parts. Be wary of locksmiths who provide vague estimates or refuse to give a written estimate.
An honest locksmith in Winnipeg will provide a clear and detailed estimate upfront and explain any additional charges before starting work. The cost can change based on the task and time you hire them.
Avoid Unscrupulous Practices
Unfortunately, some locksmiths use unscrupulous practices, such as bait-and-switch tactics or overcharging. Bait-and-switch tactics involve offering a low price over the phone but then charging a higher price once the locksmith arrives.
To choose the right locksmith, ask for a firm price up front and confirm that it includes all charges. In addition, be wary of locksmiths who insist on drilling or replacing locks without first attempting to pick or repair them. Replacing a lock is more expensive and should only be a last resort.
Verify Identity
When a locksmith arrives at your location, ask for their identification and search credentials. A legitimate locksmith will carry a company identification card and should be able to provide proof of their licensing and insurance. The locksmith's vehicle should also be clearly marked with the company's name and logo.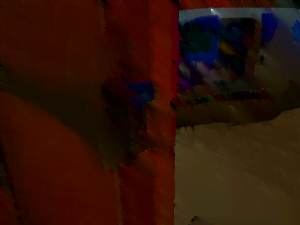 Choose a Local Locksmith
Finally, choose a locksmith that operates locally in Winnipeg. Local locksmiths have a reputation to uphold in the community and are often more invested in providing quality service than out-of-town companies. In addition, local locksmiths in Winnipeg are more likely to provide prompt service, as they are familiar with the area and can quickly respond to emergency calls.
Your Go-To Local Locksmiths In Winnipeg
If you're looking for honest and reliable locksmiths in Winnipeg, your search is over. Lockmish Locksmith Services has been operating for several years and has become the go-to locksmith in Winnipeg for many. In addition, we also offer services for Wi-Fi deadbolts, electric strikes, car key programming in Winnipeg, or key duplication in Winnipeg at amazing prices.
Looking for the best locks for your doors and windows?
Visit our store! Get in touch with us today, and let's see what we can do for you!