Safety and security are every homeowner's priority. One way to ensure safety is by choosing the locks for the doors and windows in your home.
Locks ensure that the entrance and exits to your home properly close, but what happens when the locks are damaged? You need the services of a locksmith. Lockmish Locksmith Services explains the importance of a professional locksmith in Winnipeg.
How Does Hiring Professional Locksmiths Benefit You?
From cost-effectiveness to prompt services, a professional locksmith service offers multiple benefits as follows:
Dependability and Trustworthiness
Untrained locksmiths pose more risks. That's why we advise our clients to hire professional and dependable locksmiths in Winnipeg to take care of everything. They're skilled and have valid identities proving their field expertise. You can trust a professional locksmith and hand over the security of your loved ones and home.
Affordable Services
Unlike phone locksmiths that might rip you off, professional locksmiths are cost-effective. Moreover, it's better to hire them than fix the locks yourself, which can be more expensive.
Reliable locksmiths finish the job in time using the necessary tools, so you don't have to invest in DIY instruments and tools. And if you get it wrong, it can add more expenses.
Prompt Services
A professional locksmith offers prompt services and responds quickly to a customer's call. Most professional and reliable locksmiths promise quick arrival and services. So if your main door key gets stuck in the door or you need to get a new lock for your bedroom, it can reach your doorstep in no time.
Professional Services
Hiring a professional locksmith ensures professional services. They're trained to handle any situation with precision and care. These service providers receive hands-on training that qualifies them to deal with complex situations.
Their professional and go-getter attitude will speak for their skills as a locksmith.
Level of Expertise
Exceptionally-trained and well-versed locksmiths have a higher level of expertise. They have worked with different clients in different scenarios, which allows them to adapt to your concerns. They are trained to solve problems.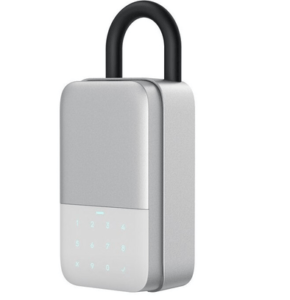 Hire Lockmish Locksmith Services in Winnipeg
Lockmish Locksmith Services is a professional emergency locksmith in Winnipeg. We specialize in various areas of service, including WiFi deadbolts for lock updates, car key programming, car key replacement and commercial and residential security services.
Get in touch now!