Home break-ins can be a terrifying experience, leaving homeowners feeling violated and vulnerable. It's the feeling of having your personal space and belongings compromised, your sense of security shaken. It's a crime that can happen to anyone at any time. But protecting your home is not just about installing a security system and locking your doors. It's about being proactive, including assessing your home for any burglary risk.
At Lockmish Locksmith Services, we offer many residential locksmith services to keep your home secure, and in this blog, we'll discuss how to assess any risks to your home so you can feel and be safe.
Access Points
Were you aware that 34% of burglars walk right in through the front door? Burglars typically look for easy access points to break into a property, such as unlocked doors or windows or weak points in the structure that can be forced open. They will identify potential vulnerabilities, so to assess the burglary risk of your home, you must first check all the access points to ensure they're secure.
Your doors and windows should have sturdy locks. Keep the windows closed unless you really need to open them and when leaving home, make sure your door is properly locked. If you have flimsy locks, replace them with better ones and call a residential locksmith to install them.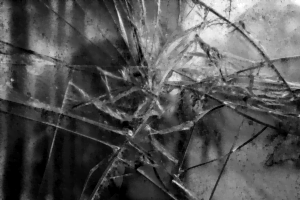 Check Visibility
Homes hidden from view or obscured by trees or bushes are at a higher risk of burglary. To assess the burglary risk of your home, walk around your property and take note of any areas that are hidden from view. This may include areas obscured by trees, bushes, or other landscaping and areas not visible from the street. Take note of any areas of your property that are in shadows or poorly lit. This can make it easier for burglars to approach your home unseen.
Evaluate Security Measures
Around 12% of all households in Canada have smart home security cameras. However, with technology, you have to maintain it as well. Regular maintenance is necessary to ensure that the system is functioning properly. Doing it on a regular basis can help identify any issues with the system, such as malfunctioning sensors or cameras, and ensure that they are repaired or replaced as needed.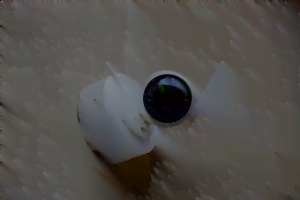 Looking for Locksmiths in Winnipeg? We Can Help!
Assessing the burglary risk of your home is the first part of securing it. You'll need secure locks for your doors and windows and additional security measures to protect your home and yourself, and we can help!
We are Lockmish Locksmith Services, the highest-rated locksmith in Winnipeg. We're 24-hour locksmiths and can help you with residential, commercial, or automotive locksmith Winnipeg needs. We offer multiple services, like Wi-Fi keypad deadbolt fitting, electric strike installation, car key programming, and we provide all services related to Locksmith in Winnipeg. You can also check out our store for amazing products to keep your home or area of business secure.
Contact us for more information on our services or if you need a locksmith!