Replacing or rekeying locks is key to enhanced home security (pun intended), but how do you decide which service is right for you?
You can get emergency locksmith services in Winnipeg if you're locked out of your car, office or home—but should you opt for rekeying or replacing locks?
We've put together this guide to highlight their pros and cons. Once you understand lock rekeying and replacing, you can decide which route to opt for.
Rekeying vs. Replacing Locks: What Is It?
Replacing your lock and rekeying help upgrade home and business security. Rekeying locks refers to modifying the internal components to use a new key, whereas replacing locks involves changing an entire unit and replacing it with a new lock.
Both methods improve property security, but each has varying costs. Lock rekeying is a simple process that you can do yourself or hire a locksmith to do the job for you. Compared to that, lock replacement entails installing a new lock system, so it's an ideal option when your current lock unit is damaged.
Rekeying Locks: Pros and Cons
Below are the advantages and disadvantages of rekeying a lock:
Pros
Rekeying a lock is a cost-effective method to improve security.
It's also the fastest way to increase your property's security as it can be done in a few minutes.
Rekeying is also convenient for those looking to quickly improve home security.
Cons
Rekeying only offers a limited level of security as the duplicate for a new key can be easily made.
Rekeying only has limited options because it changes the internal components of a lock.
Replacing Locks: Pros and Cons
Following are the advantages and disadvantages of replacing your locks:
Pros
Lock replacement is the best way to maximize home security. It offers the highest level of protection because it's difficult to duplicate or pick a new lock system.
Lock replacement offers more options, as you can choose a lock system with upgraded features.
Lock replacement also offers more peace of mind than lock rekeying.
Cons
Replacing locks is expensive, depending on the type of lock you choose. The higher the quality, the more costly it can be.
Lock replacement also takes more time than rekeying. It could take 15 to 60 minutes, depending on the type of unit.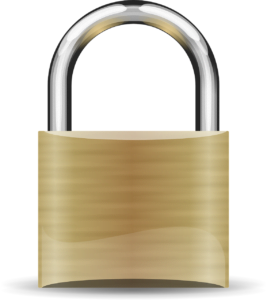 If you're looking to rekey or replace locks in your Winnipeg home, hire Lockmish Locksmith Services. We offer 24-hour locksmith services to homeowners. Our emergency locksmiths in Winnipeg are always on standby to provide top-notch services. Request a free quote today!