There is always a chance of a break-in, or at least an attempt at one, if you own a business, especially a retail shop. Stores are easy prey for criminals, especially when they are unattended or it'slate. In Winnipeg, the holiday season has seen food and retail stores being hit hard by theft.
While you must have business insurance in case something unforeseen happens, there are several other steps you can consider to ensure the safety of your retail shop.To help you keep your shop as protected as possible, this post will explore some of the best security practices and provide some helpful advice.
1. Ensure You Have The Right Locks By Consulting A Locksmith In Winnipeg
It goes without saying that you need to use locks to keep people out of your shop. However, the question of which locks are best for your store is not that simple to answer. Most insurance plans, for example, stipulate that proof of breaking and entering is necessary before paying out on a claim.As a result, you should make sure that any chosen locking mechanism makes it difficult for an intruder to get entry.
This is why twin-cylinder locks, consisting of two separate cylinders, and deadbolts with pin tumblers are highly recommended. If you're unsure what kind of lock will work best for your entrance, consult a locksmith in Winnipeg.
2. Frequently Rekey Your Store Locks
As a business owner or manager, you likely have staff under your supervision. Furthermore, these workers having access to the premises is a given. However, employees may misplace keys or neglect to return their duplicate when they leave a position. As a result, it is crucial to implement a mechanism for keeping track of keys and rekeying locks whenever duplicates are misplaced.
3. Get A Security System Installed
Having a security system installed for when the store is closed is another measure you can take to keep it safe. These security mechanisms should be programmed to effect automatically upon closure, detect any attempted forced entry, and notify the proper authorities if breached.
If possible, these devices should also include some sort of video surveillance to aid in identifying and apprehending perpetrators. It is crucial to have alarms maintained so that police can be called if motion detectors, glass breakage detectors, or door/window sensors are triggered.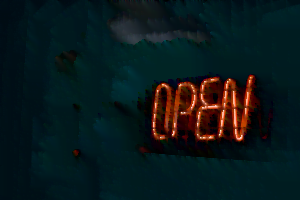 If you operate a store in Winnipeg and you want to keep your store protected, Lockmish Locksmith Service is your best bet. We are one of the leading providers of commercial locksmith services in Winnipeg. We offer a wide range of services for locksmith in Winnipeg, such as key duplication service, car key services, lock repair, and car key replacement in Winnipeg.
Get in touch with us today, and we'll help you keep your store safe and secure.