Lose your car keys and lose your access to the car. These little devices are a very important part of owning a car. They have two purposes: to serve as a security device to lock and unlock cars and, second, to turn on the engine. But as cars have evolved, so have the car keys. Lockmish Locksmith Service offers many automotive locksmith services, with our car key replacement, repair, and duplicate being some of the most popular services. But how do these automotive keys work? Let's take a look!
1. Mechanical Keys
Mechanical keys are the most traditional type of car keys. This type of automotive key's working includes a metal part used to open the door manually. The same key is placed in the ignition to start the engine after releasing the steering lock. They are cut using two methods: mechanical cutting and laser cutting. Mechanically cut car keys are traditional and are made through a die-punch.
Locksmiths use this method to make the key for a house's front door, motor home, etc. Until the 20th century, this was the only key-cutting method available. It's still popular today for domestic models of Ford and some foreign cars.
Laser Cutting is a more advanced technique and is also referred to as an internal cut. They offer better security because the lock cylinder is stronger than a traditional one making it harder to pick.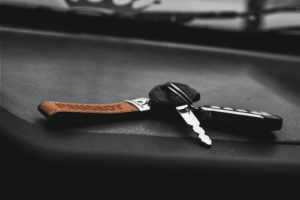 2. Electronic Transponder Chip  
An electronic transponder chip is coded and inserted in the ignition for the car to read and start. The chip is embedded in the key and does not need batteries like a key fob. Originally, they had fixed codes; today, they have rolling codes, which means the codes change every time you use the key.
It may also come with a master key meant to program a new or a replacement key and should be kept safe, as damaging it can be costly. If you even go to an auto locksmith service for a copy of the transponder chip, they will request the master key to create a duplicate, so keep it safe in your home.
3. Car Key Fob
The latest in automotive keys is the key fob, a small remote control that works with a keyless system. The automotive key works by pressing the button to unlock the car's door. It has an RFID chip and antenna inside that connects with the reader device that's present in places like the car door. The key fob is a versatile device with multiple functions. Today, 62% of cars have car key fobs.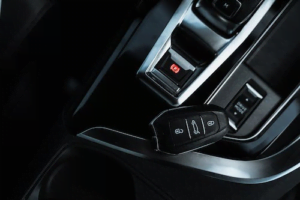 Lockmish Locksmith Services For All Your Car Key Troubles!
Lockmish Locksmith Services offers duplicate key making, sticking ignition repairs, and car key replacement in Winnipeg. But that's not all! Our automotive locksmith services include much more and cater to all sorts of vehicles and models. In addition, you can get Wi-Fi deadbolts, electric strikes, car key programming, or key duplication service in Winnipeg at amazing prices.
Get in touch with us today for the best Locksmith in Winnipeg, and let's see what we can do for you!