When it's time to replace the locks on your house or office, the options can seem endless. While having so many alternatives is convenient, narrowing your search for the best lock might be challenging. In 2021 alone, there were 125,536 burglaries in Canada. That's why Canadian homeowners need to know about the different types of locks available from locksmiths in Winnipeg.
The simple truth is that there are hundreds of distinct kinds of locks, each having its advantages and disadvantages. Furthermore, the ideal use for a lock differs depending on the type of lock. On that note, let's look at the different types of locks available from locksmiths in Winnipeg.
1. Wi-Fi Keypad Lock
Wi-Fi keypad locks are digital door locks that provide several different locking and unlocking options. The fundamental advantage of smart locks is that they can be secured and unlocked using a smartphone or key fob, even though many smart locks also include a keypad and feature a keyhole.
There are a lot of different kinds of smart locks on the market, but most are Wi-Fi or Bluetooth compatible and can be linked to various home automation systems. The electronic functions of these locks are battery-operated and will need to be maintained with frequent battery replacements.
2. Deadbolt Lock
Deadbolts provide an extra layer of security to prevent home invasions. Without the need for a spring, the lock bolts can be manipulated by turning a knob or key. Their one-of-a-kind locking mechanism protects them from being cut or pierced with a knife or other manual tool. There are primarily three different styles of deadbolts, and they are single, double, and vertical.
The single-cylinder version is the most basic kind of deadbolt, which only requires a key on one end to unlock it. Locks featuring a double cylinder are accessible from both the inside and outside. Vertical deadbolts function in the same way as single & double deadbolts. However, the lock moves vertically rather than laterally.
3. Access Control Locks
Unlike conventional locks, which require physical keys to open and close, this electronic lock may be opened and secured with the simple swipe of a card or punching a code. One of the most useful features of electronic locks is a database that can monitor the lock's usage and time, making them ideal for use in various settings including homes, businesses, and hotels.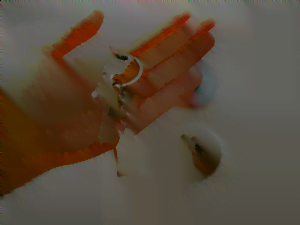 Now that you've understood which type of door lock is ideal for your home, the next step is to get in touch with a locksmith in Winnipeg, and who better than Lockmish Locksmith Service for it? We are one of the best options for residential services of locksmith in Winnipeg. Whether you need car key services in Winnipeg, key duplication services in Winnipeg, or security system installation in Winnipeg, we have it all.
Get in touch with us today and learn all about modern-day locks.