Home lockouts are a lot more common than you'd expect.
It's when you accidentally lose your keys outside the home or have forgotten them inside your home and are thus locked out without access to the property. This can be a truly overwhelming situation without the support of a trustworthy residential locksmith. However, it's 100% preventable if you take the right steps. Here are three things you can do to successfully prevent a house lockout.
Keep a Spare Key
If there's one simple and effortless way to ensure you're never stuck outside your house, it's with a spare house key. All you need is a couple of duplicate keys to your house's main locks that you can keep in your purse, wallet, or car so that you can instantly use them whenever you're locked out of your house.
A spare key will save you significant time and resources on tracking down the original key, especially if you lose it somewhere you can't recall. Getting a spare key is an easier, cheaper, and quicker solution when faced with a lockout situation. Reach out to your #1 residential locksmith in Winnipeg to get one made for your house. Our shop hours are flexible and open on Sundays to get any key copies made to prevent such unnerving situations as a lockout!
Hide a Lockbox
One of the most common methods many homeowners resort to is hiding a key outside the house. However, this step is unsafe and unreliable. In fact, most burglars break into a house when they're able to find house keys hidden somewhere near the front door.
A better way to do something similar is by getting a lockbox and hiding it in an unidentifiable place outside your house. A lockbox will only be accessible to you and allow you to instantly get your hands on your house keys without having to look for alternative ways to enter your house during a home lockout.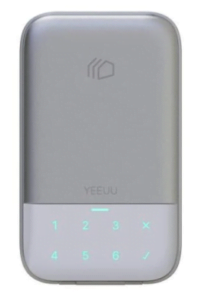 Switch to a Smart Lock
Lastly, the most convenient preventative measure is to switch to a smart lock. A Wi-Fi keypad deadbolt, for instance, will instantly eliminate the risk of losing your house keys and getting locked out and will make access to your house's locks easier with your smartphone, the touch keypad, or other features the smart lock offers for entry. Furthermore, it'll allow you to monitor who enters and exits your home through a free app.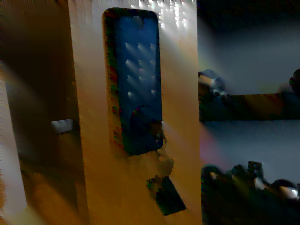 There are various other ways to deal with a home lockout. You can now determine the most viable ones by checking out the residential locksmith services offered by our experts at Lockmish Locksmith Services.
We're a leading automotive, residential, and commercial locksmith n Winnipeg, providing our customers with a wide range of services, including electric strike in Winnipeg, key duplication service, and so much more.
From home lockouts to automotive lockouts and commercial lock changes, our 24-hour service provider for locksmith in Winnipeg have got you covered. Contact us to learn more today!