Have you ever found yourself locked out of your home, office, or car, desperately searching for a locksmith to save the day? During such times of distress, one question that often arises is: how long will the locksmith take to arrive and solve the problem?
In this blog post, we will explore the factors that influence the time it takes for a locksmith to complete their work, from the complexity of the lock to the professional's skill level and even the urgency of the situation.
As you read on, you'll gain a better understanding of what to expect when you call on the services of a locksmith and discover how to choose the right professional to suit your needs. So, let's unlock the mystery surrounding the world of locksmiths and learn how long they take to get the job done!
Factors That Influence How Long A Locksmith Will Take
When it comes to determining how long a locksmith will take to complete a job, there are several factors that come into play. Understanding these factors will help you manage your expectations and ensure a smooth experience when you require locksmith services.
Let's delve into the key factors that influence the time it takes for a locksmith to complete their work:
Lock complexity: The type and complexity of the lock play a significant role in the amount of time a locksmith will need. A simple lock may take only a few minutes to open, while a high-security lock or a lock with multiple mechanisms may require more time and specialized tools to tackle.
Skill and experience: The expertise of the locksmith is another crucial factor. A highly experienced locksmith will usually be able to complete jobs more quickly and efficiently than someone with less experience.
Availability: The locksmith's schedule and proximity to your location will impact their response time. If they have a full schedule or are located far away from your site, it may take longer for them to arrive and begin work.
Emergency vs. non-emergency: The urgency of the situation can also impact the time it takes for a locksmith to complete their work. Emergency situations typically demand a quicker response time and may even require prioritization over non-emergency jobs, potentially increasing the overall time needed to complete the task.
Specialized services: Some locksmith jobs, such as installing high-security systems, rekeying locks, or dealing with automotive locks, may require more time due to the specialized nature of the work.
Tools and equipment: The availability and quality of the locksmith's tools can impact the time it takes to complete a job. A well-equipped professional is likely to work more efficiently and complete the task more quickly than someone lacking the necessary tools.
Weather and accessibility: Unfavorable weather conditions or accessibility issues, such as a blocked entrance or a difficult-to-reach location can also impact the time it takes for a locksmith to complete their work.
It's important that you maintain clear communication with the locksmith and choose someone who specializes in a single aspect of locksmithing so they can get the job done quickly.
Types Of Locksmith Services That Take The Longest Amount Of Time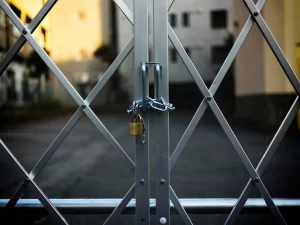 Some locksmith services require a significant amount of time to do because of complexity and large scale implementation, such as:
High-security lock installation
Master key system installation
Safe installation or cracking
Automotive locksmith services
Access control system installation
Antique or vintage lock restoration
Biometric security system installation
Gate and garage door lock services
Commercial security upgrades
Smart lock installation and programming
CCTV and alarm system integration
Custom security system design
Lock and security system maintenance
Restricted key system implementation
Here's How Long A Locksmith Takes To Open A Door
The time it takes for a locksmith to open a door depends on various factors, including the type of lock, the complexity of the lock mechanism, the locksmith's experience, and the tools available. On average, a skilled locksmith can open a standard residential door lock within 5 to 10 minutes. However, more complex or high-security locks might take longer to open, ranging from 30 minutes to an hour or more.
The best approach is to provide the locksmith with as much information as possible about your lock, and ask for an estimated time to complete the task.
Final Thoughts
Although it might seem like a good idea for the job to get done quickly, it's still important to consider the fact that quicker doesn't always mean proper work. Before hiring a locksmith It's essential that you check their credentials. Additionally, it's important that you work with an experienced locksmith who knows what they're doing, even if it takes a while to do it.